Can't thank David Willson enough for all his kind support of the late, great Gary Reilly.
Books in Review II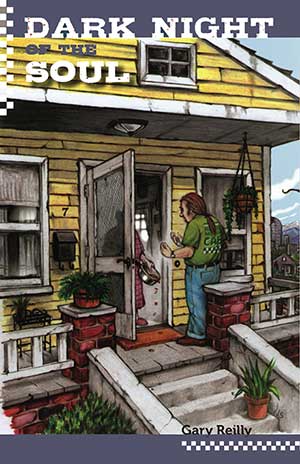 Dark Night of the Soul (Running Meter Press, 226 pp., $14.95, paper) is the sixth book in Gary Reilly's Asphalt Warrior series. Reilly was drafted into the U. S. Army during the Vietnam War and served two years, one of which was in Vietnam as an MP.
Gary Reilly died of colon cancer in 2011. I'll always suspect that Agent Orange is the culprit that did him in.
He left twenty-five unpublished books. The ones I have read, all of the Asphalt Warrior series published so far—along with the first novel in his Vietnam War-related series—support the contention of the Denver Post that Reilly is a master wordsmith. All of Reilly's books provoke me to laugh out loud—and I am not easily provoked.
The hero of this book (and of all those that preceded it in this series), is Murph, a Denver cab driver who grapples with a world that always…
View original post 291 more words